Hi there! It's
Jessy
here and today I'd like to show you how I created those sweet owls on my layout.
These are the papers that we will be using : Hugs & Kisses and Baby Cakes.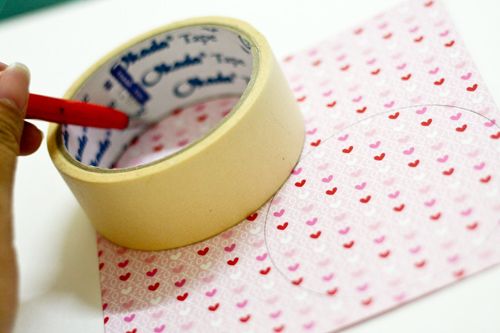 1. First get a round object to trace out a circle. Here I used the outer and inner of a masking tape.


3. Glue the "flower-pot" shape onto the circle.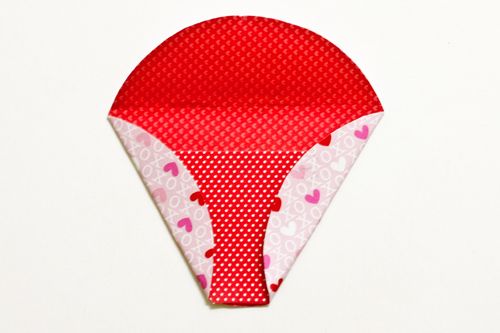 4. Adhere some glue on either side of the shape. Fold it in.
7. Cut or punch 2 circles for the eyes larger than the mini jewels. Cut another smaller triangle for the nose and you have it, a sweet owl :)

Here's another close up for the owls...
Supply List:
Sweet Cakes collection - baby cakes, hugs & kisses, cheery cherries, valentine twine, sweet cakes (cut outs), valentines (doodle twine), bubblegum & bettle (mini jewels), sweet cake cardstock stickers (icons & frills), cupcake (paper frills)